Private Nurse Call / Whatsapp +6011-3683-9764
Private Nurse Malaysia Filipino Nursing Service is the HOME OF RELIABLE, HONEST AND GOOD MANAGEMENT OF NURSES AND CAREGIVERS. Filipino Nursing Service i
s an independent home nurse provider in all states of Malaysia. The group is base in Kuala Lumpur. The home service coverage are for Kuala Lumpur and Selangor area Live - out and Live-in Nursing Care is applicable. For other states of Malaysia Live-in Care is the available service only.
We provide qualified private nurses they are Staff Nurses holding the nursing degree or Caregivers undergone a proper training.
Private Nurse Malaysia Filipino Nursing Services are the following:
1. Live - Out Nursing Care
- available shifts 10-12 hours or 24/7.
Rates: PER HOUR
2. Live - In Nursing Care
Rates: PER MONTH
3. Part - time Nursing Care
Rates: PER HOUR / PER DAY
​4. Nurse Babysitter
Your Freelance Care Provider
​at Home or Hospital
---
---
Our model patient was surprised of our Christmas gift sponsored by his God son. The happiness and joy he felt was an unforgettable moment of his Life. The Godson together with the Private Nurses plan to surprised him, it was a teary eyes and touching to see our patient with smile and laughter.His happiness is priceless. Merry Christmas Uncle Fred. 24-12-17 5pm.
---
Our Model in the Video is a sweet patient of ours.He is very fantastic and jolly person. His favorite word is " Beautiful" that vibes him as a happy personal with full of humor. Isn't he amazing. Our patient is our friend. We Thank You Sir, patient son who made the best decision to call us as his Father's 24 hours Private Nurse. You did the right choice to call us for your Father Nursing needs.


---
Nene is a wheelchair bound patient, Diabetic and Old age. Our Private Nurse works with the family for longterm care and We thank patient's family for allowing us to use this video as our model patient.
---
---
---
PRIVATE DUTY NURSE ALL ABOUT


​Tagged: private nurse,private nurse klang valley, private nurse in penang, private nurse in selangor, private nurse in melaka, private nurse in negeri sembilan, private nurse in johor bahru, private nurse in petaling jaya, private nurse in ipoh perak, private nurse in kajang, private nurse in damansara, private nurse in kuala Lumpur, private nurse in cheras, private nurse in malaysia, private nurse malaysia, hire a nurse, nurses at home, home health nurse at home, elederly care, home care service, filipino nurses, caregiver, nursing care,home base nursing.
OUR REFERENCE: https://www.facebook.com/tham.soh.3


Home Care with Love and Dignity is who we are. Thank You for Trusting us to be your choice of Private Nurse.

Call or Whats app - +6011-3683-9764 (FNS Family)
Email: private_nurse@yahoo.com
​www.facebook.com/filipinoprivatedutynurseonlinekualalumpur
Powered by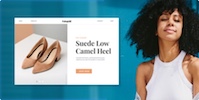 Create your own unique website with customizable templates.